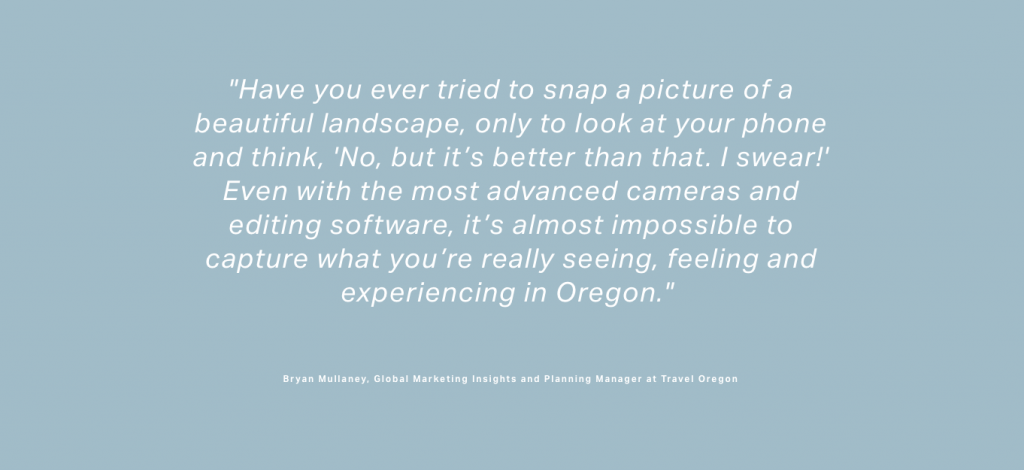 The Ask
How do we give shape to an ephemeral feeling and compel people to visit a place without showing a single photo?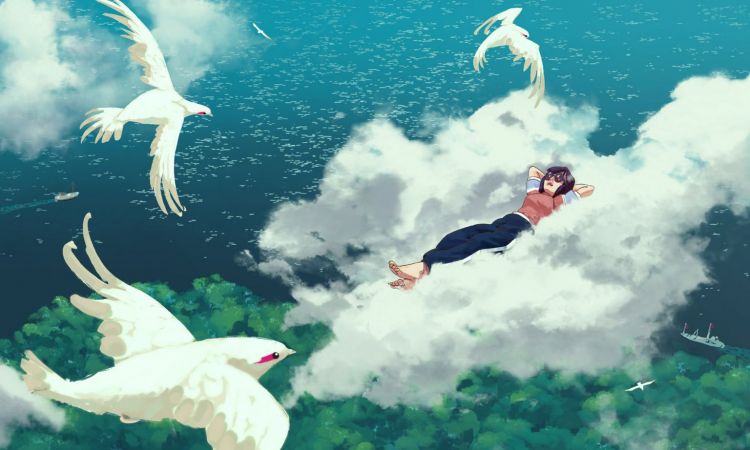 Our Approach
Todd and Kylie, working with agency Wieden + Kennedy and animation partner Sun Creature, built a new, illustrative visual language that evoked the feelings of joyous wonder and discovery that every traveler experiences. Assembling a global team of artists, we developed a look that was at once instantly reminiscent of the golden age of Disney and Japanese animation but carried the distinct voice of Travel Oregon. By using animation, they had the perfect medium that could conjure emotions and create a sense of magic about Oregon in a way that wouldn't have been possible with live photography.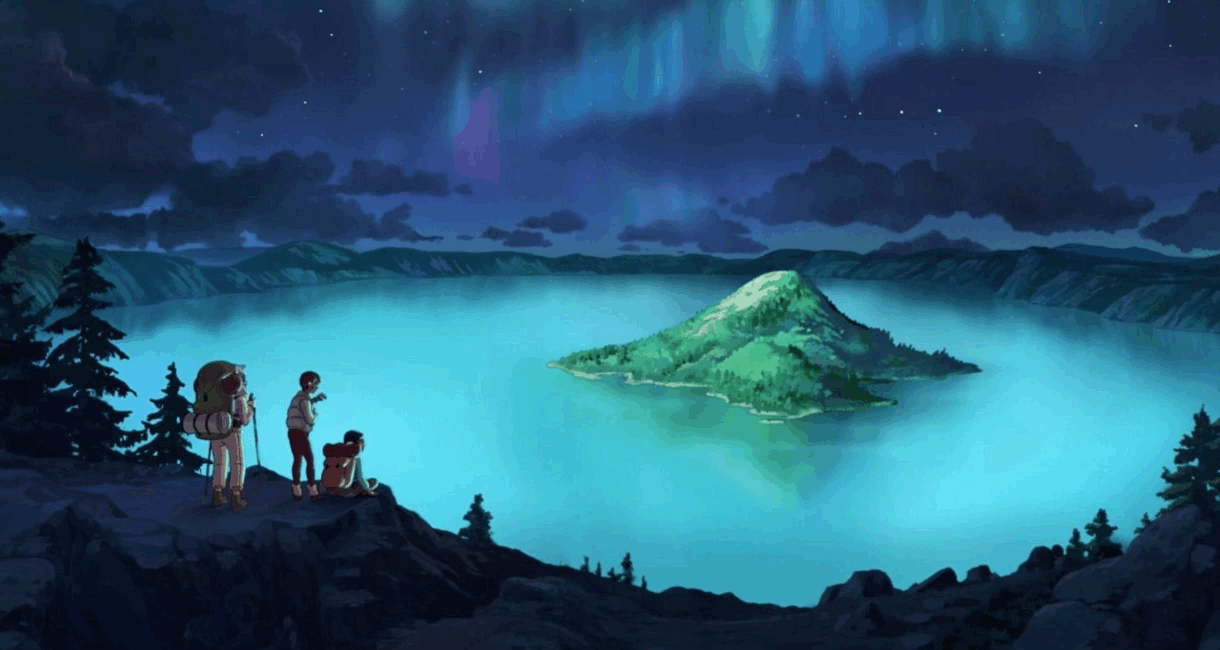 Following the development process of a feature film, we focused on the story, characters while simultaneously establishing an expansive color script. We utilized shifts in scale that bring the camera into the heart of the action and out again while mixing tranquil moments with exciting bursts of action and sweeping camera moves – all of which built the drama of an epic journey in a short amount of time.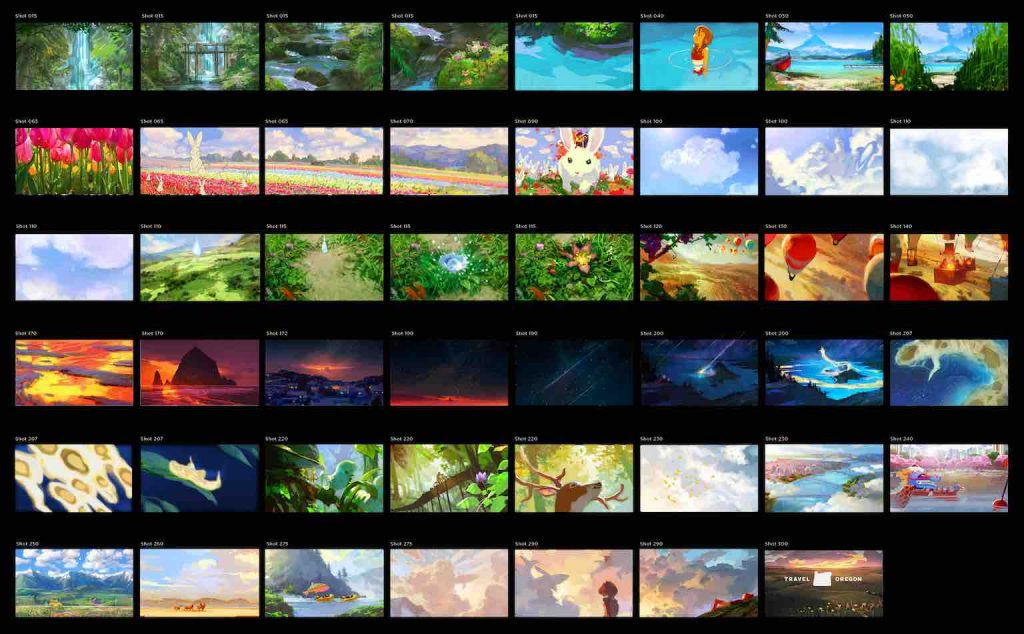 The Impact
The launch video has received more than 10 million views worldwide, with 85 percent of views being organic, making it the most successful Travel Oregon campaign to date.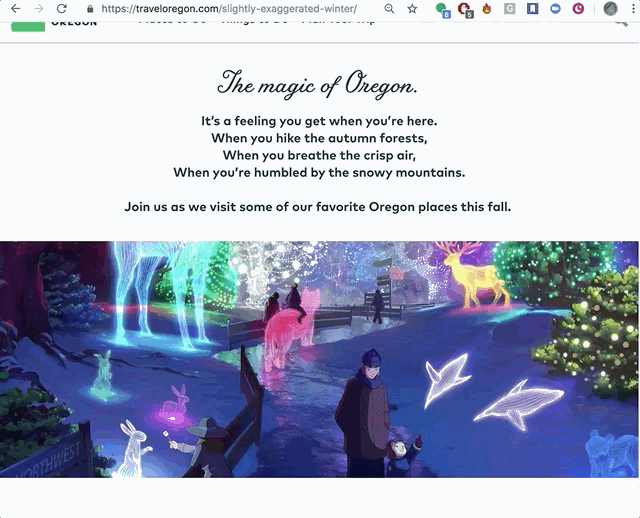 It was shared more than 68,000 times fueling significant audience engagement across social channels – many of the commenters noted specifically the quality of animation and recalling their personal connections to the places depicted, saying the film made them want to visit.
A Longwoods International Ad Accountability Study found that for every $1 invested in Travel Oregon's advertising campaigns, the state saw a return of nearly $157 in visitor spending and $8 in tax revenue for the benefit of Oregon residents.
The richness of the scenes and characters within both films create a year-long library of modular content for Travel Oregon feeding into its print, web and social media.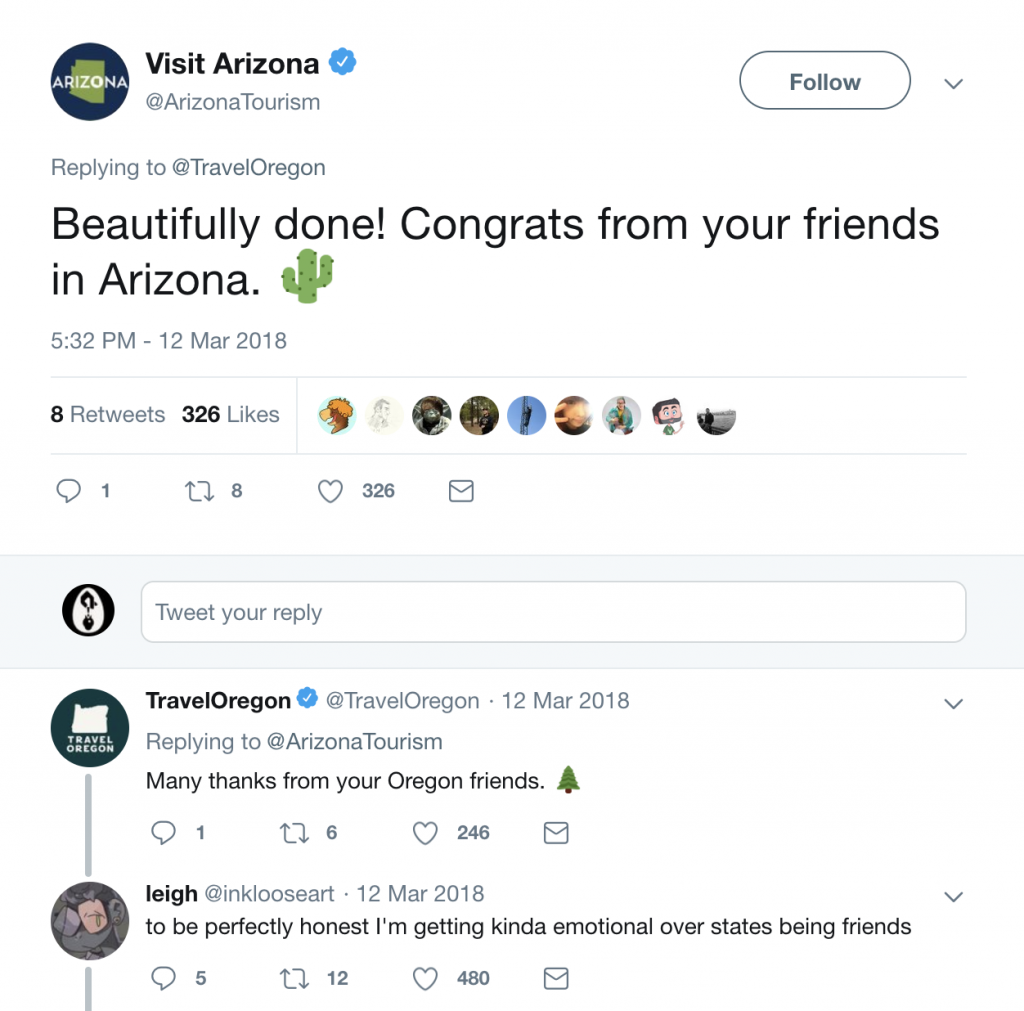 Of course, when you have other states weighing in on how great your campaign is. That's when you know you've done something very, very right.